Year-Round Academic Enrichment
After-School Program for Grades K-8
The fear of the LORD is the beginning of knowledge; fools despise wisdom and instruction. – Proverbs 1:7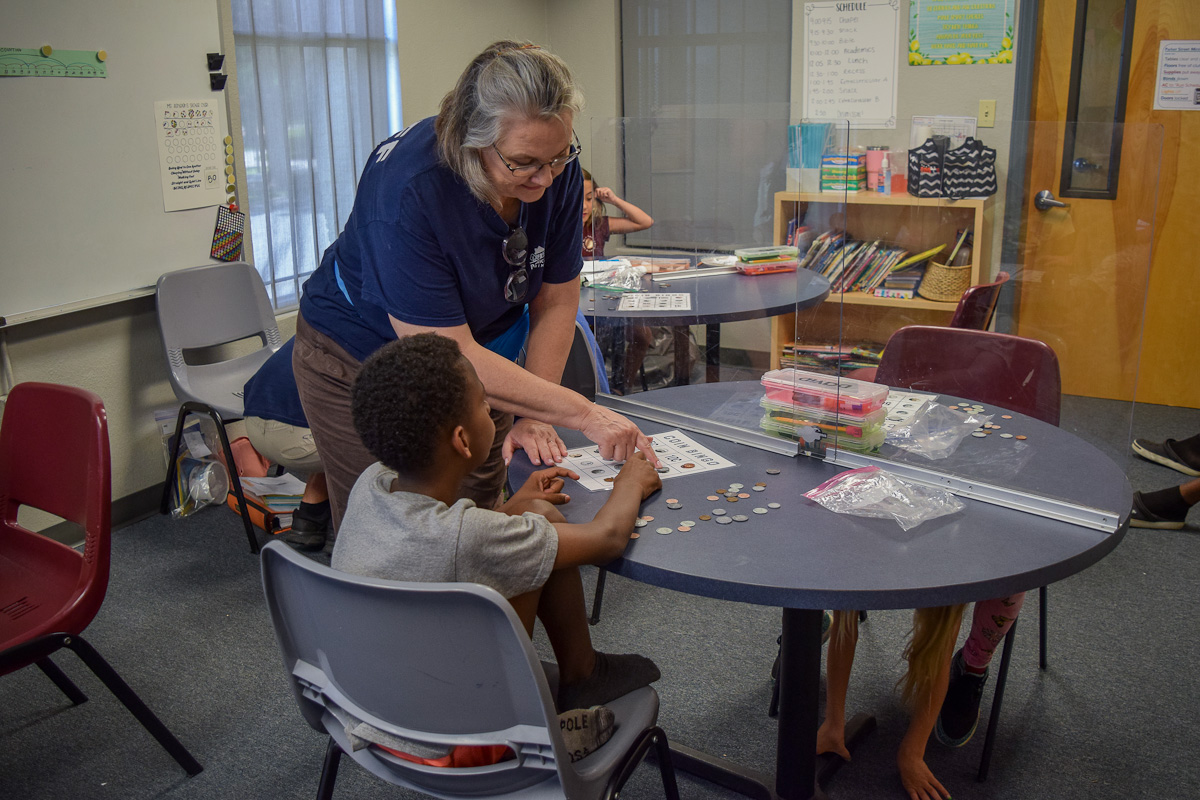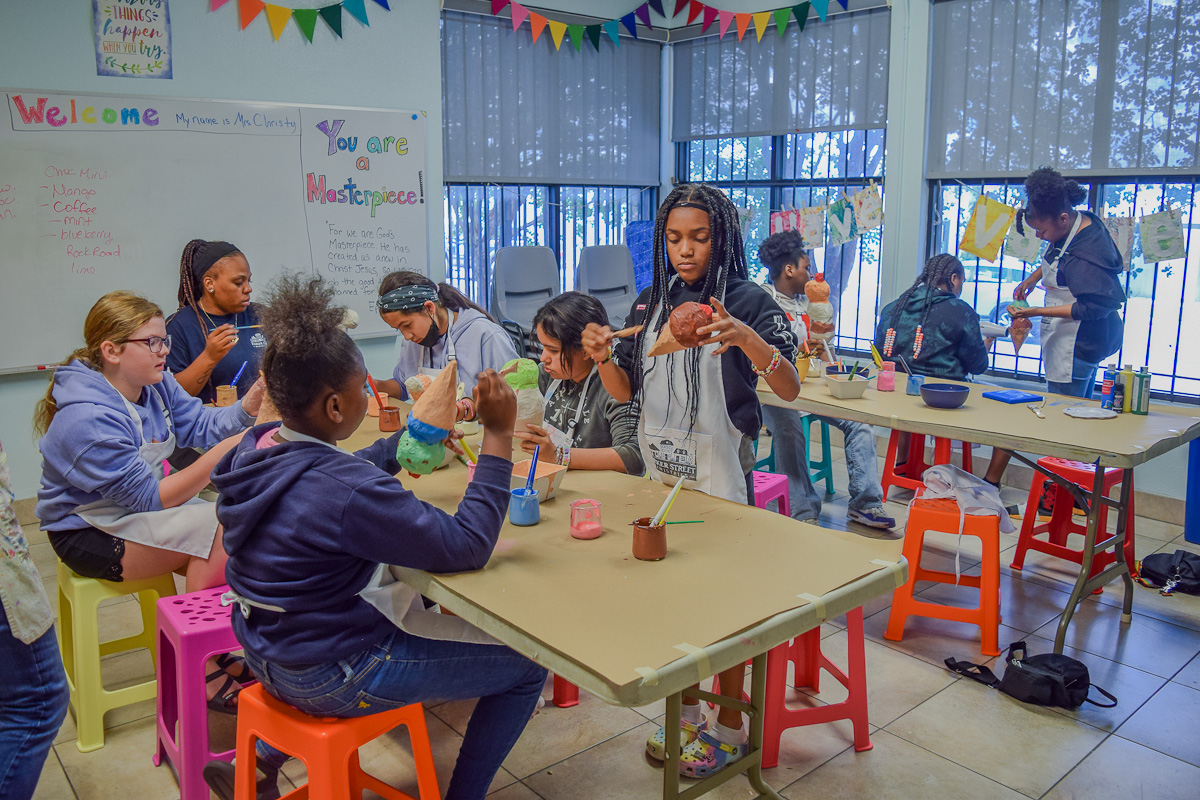 Neighborhood families have a great option for after-school care through our Academic Enrichment Program (AEP). Open to Parker Street residents, it's free, diverse, convenient, and proven to keep students on track for progressing to the next grade level.
AEP provides opportunities to complete homework and connect to self, neighbors, and the God of the Bible. Participants also rotate through enrichments such as art, cooking, physical fitness, and finances as we desire that all ages be taught critical financial skills and be encouraged to save for emergencies. All financial capability is taught in the context of God's ownership of everything and our position as His managers. Instruction is led by qualified money mentors. Student lessons incorporate parent participation at home. A large library of financial games, books, and manipulatives are a part of each classroom.
In addition, 1st through 8th graders have access to Project Room—a self-directed and interest-based learning initiative that was introduced at Summer Camp 2021. Project Room sparks creativity and allows participants to work on their own STEAM-related masterpieces (STEAM includes the arts as well as science, technology, engineering, and math).
Volunteers make an impact by coming alongside students as tutors while expanding their own life experiences. In fact, all K-5 students receive individual daily tutoring—not just those falling behind. And, if you're a high school or college student, you can do good while earning volunteer hours.
*Special thanks to the George W. Jenkins Fund within the GiveWell Community Foundation and its grant to spruce up the Project Room!
Interested in enrolling your child? Call (863) 682-4544.
Interested in volunteering? Follow the volunteer tab at the top of this page or click here. You can help combat the COVID-slide-in-learning!
Summer-Bridge Camp for Grades K-8
So teach us to number our days that we may get a heart of wisdom. – Psalm 90:12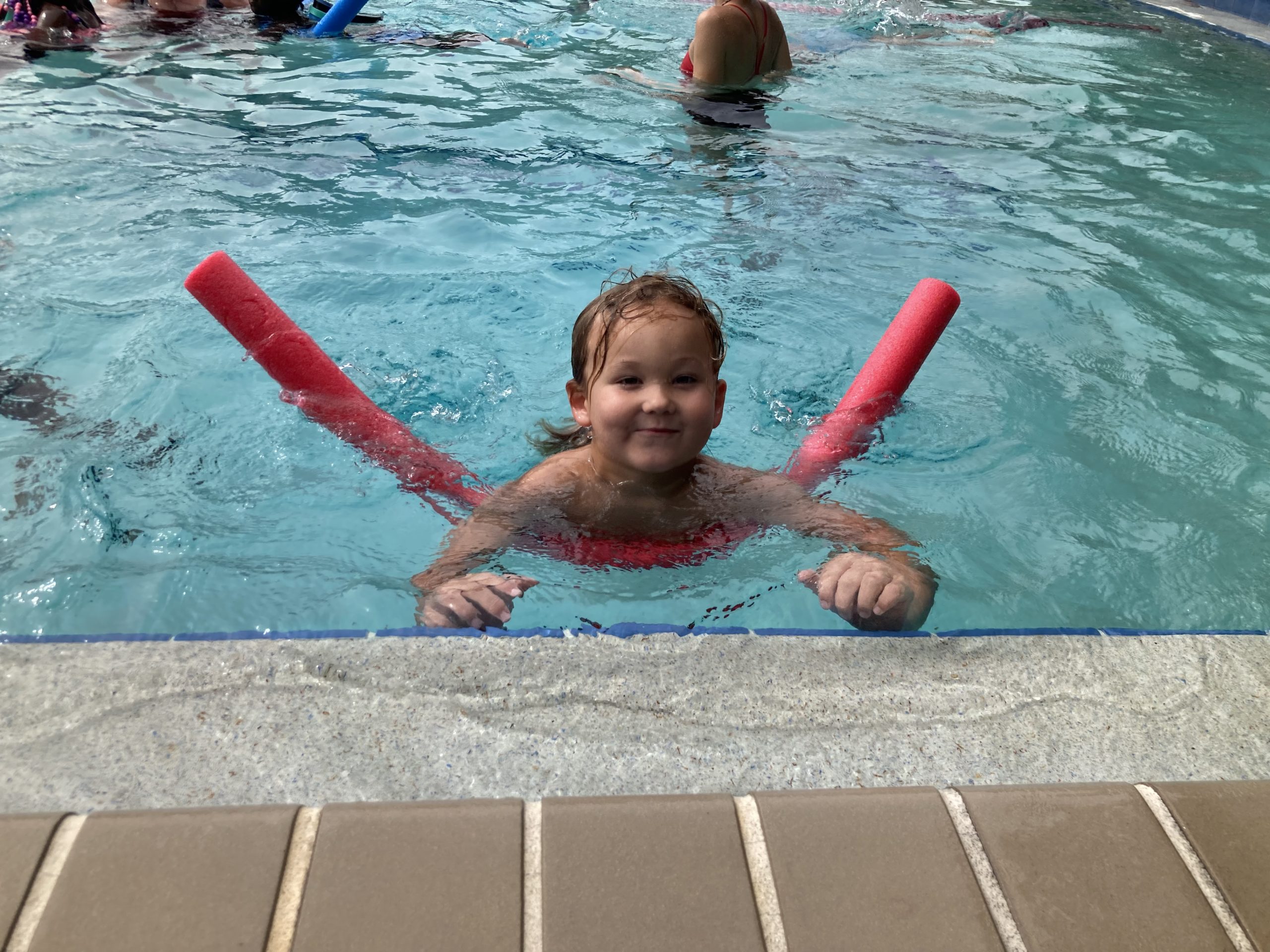 Summer-Bridge Camp comes alongside neighborhood parents by offering a blend of academics and extracurricular activities through eight weeks of summer. During the summer, students can narrow any achievement gaps or just get ahead because they do not have the daily requirements of homework. To this mix add awesome classroom leaders and volunteers, daily Bible enrichments, field trips, and healthy eating. By August, students are prepared for the school year.
The major funder for Summer-Bridge Camp is the George Jenkins Foundation. Many individuals and service organizations also fund aspects of Camp.
Neighbors: Interested in signing up?