Annual Neighborhood Christmas Store
Joy to the World! The LORD has come! Bring joy and the gift of giving to this community.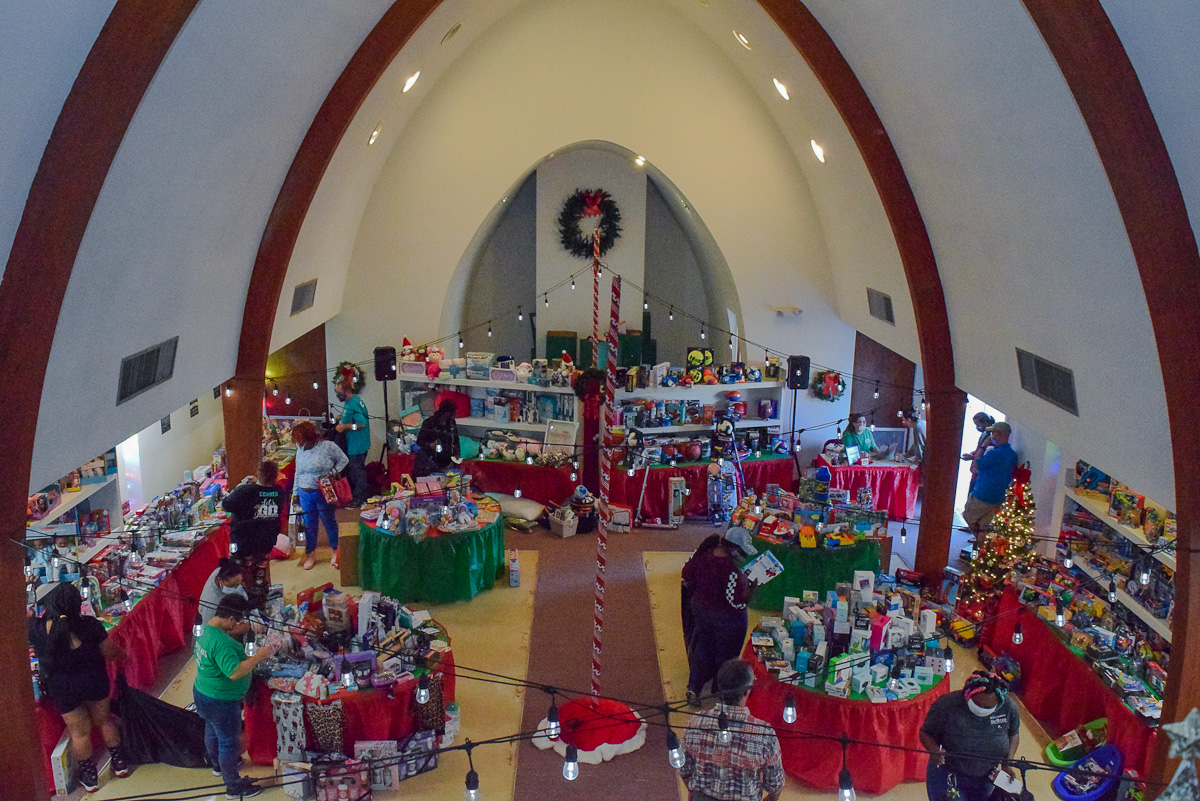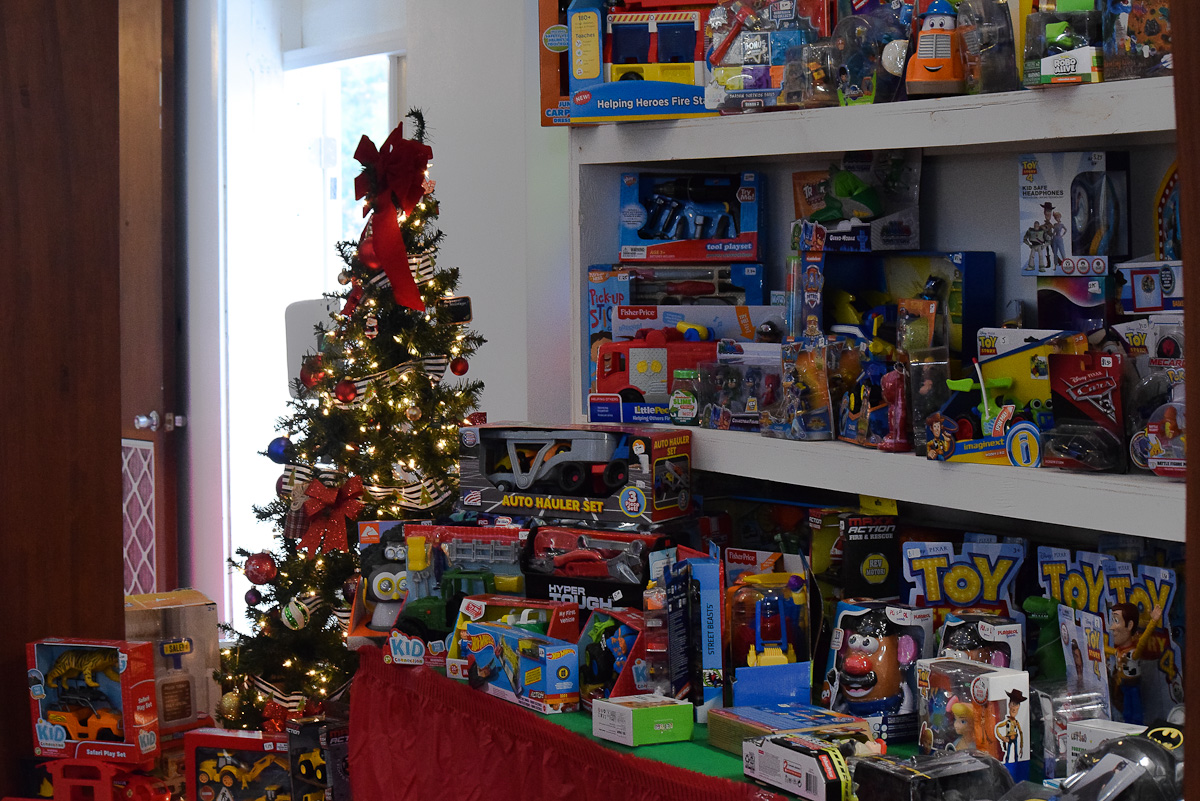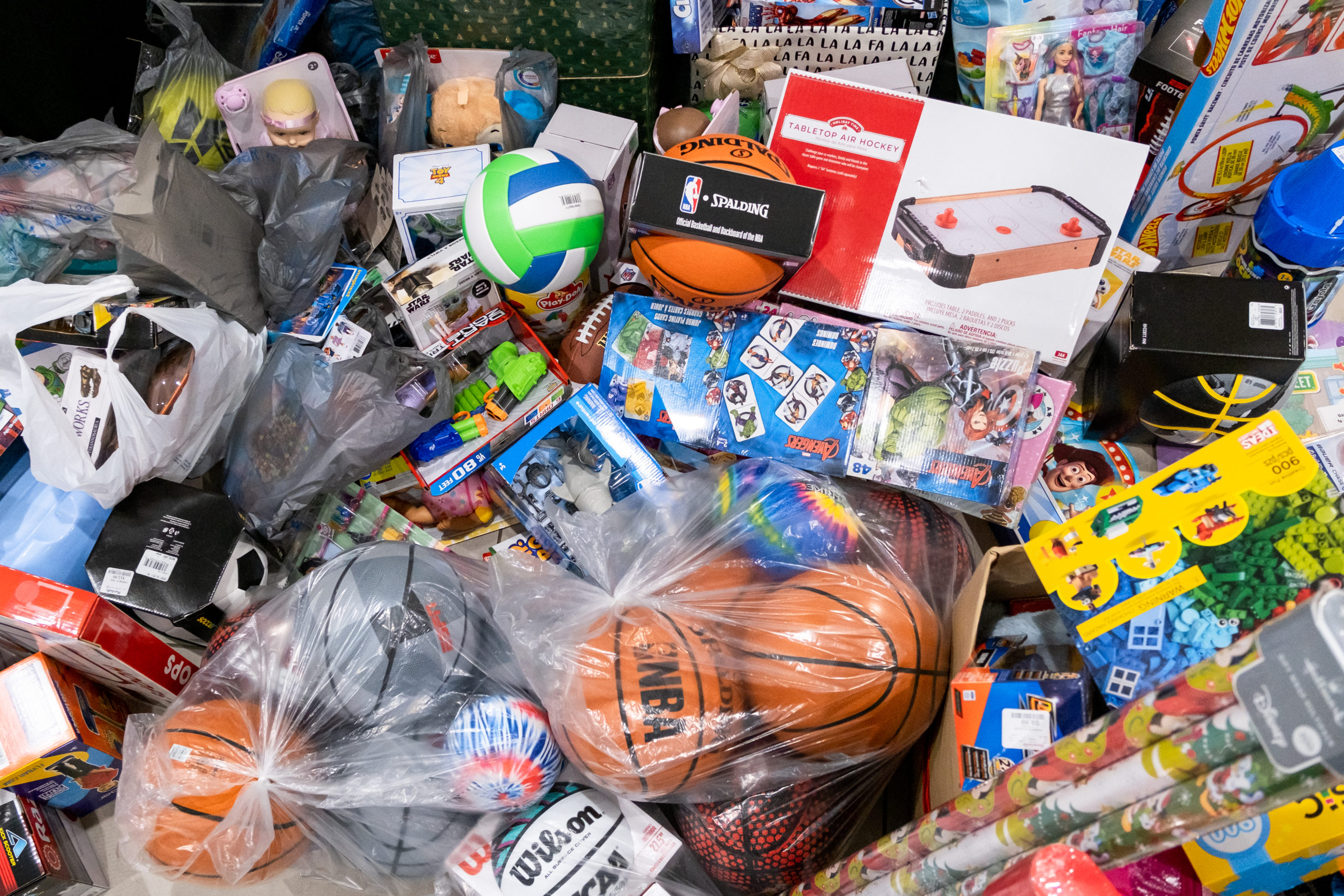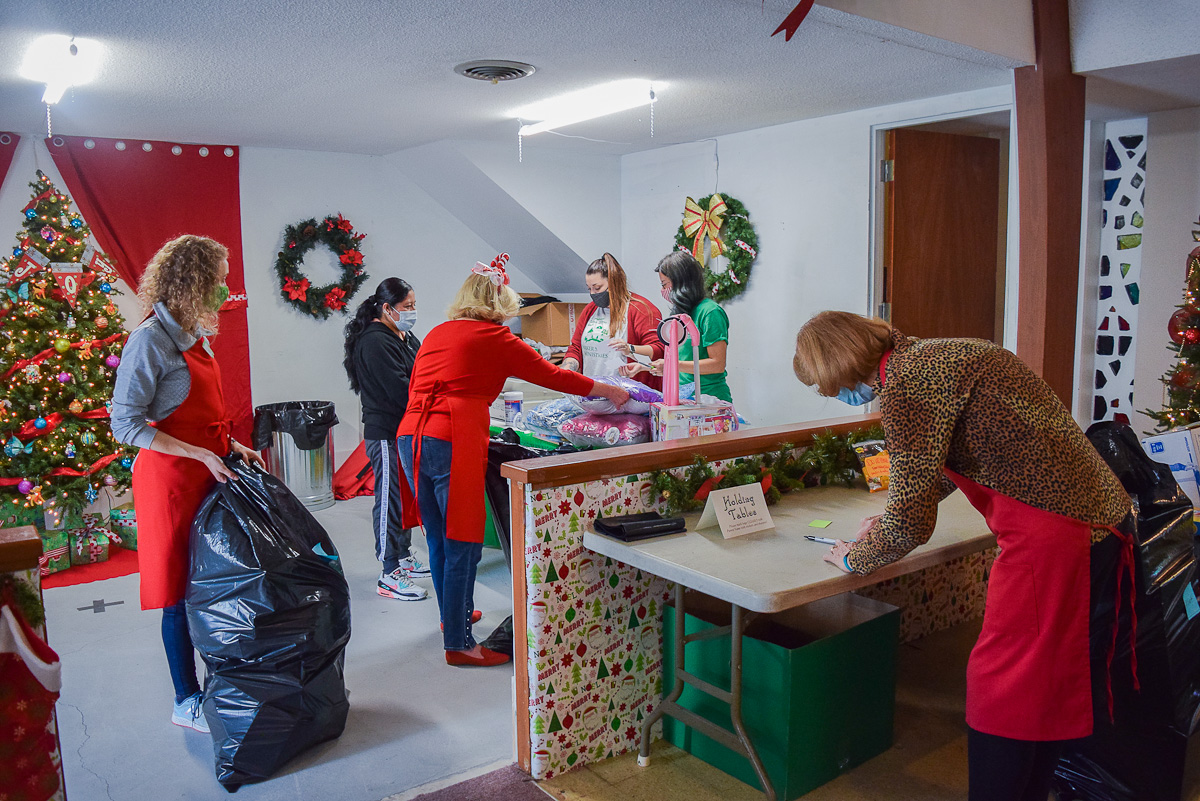 Neighborhood Christmas Store 2021
The Neighborhood Christmas Store is coming! We are continuously adapting to make it COVID-safe. But what hasn't changed is our need of about 2,800 gifts to be donated or funded. We are expecting a lot of shoppers this year!
Please stock the store, multiply joy, and affirm dignity in another year that has been hard on so many in our neighborhoods. There will be many volunteer opportunities this year including sorting and moving toys, wrapping presents, and more. SO we are counting on volunteers more than ever to bring 2021 to a happy close for neighborhood parents and children!
Below are ways you can bring generosity and joy to two neighborhoods: Parker Street and North Lake Wire. Email Hannah Scruggs at volunteer@psmlakeland.org with any questions.
As you choose from any of these options, spread your joy by taking pictures of your family, toy drives, and more. We will try to repost photos that use the hashtag #ParkerStreetMinistries⁠.
Remember: Shipageddon, with a potential shortfall of 7 million packages a day, is most likely going to affect package deliveries. Online shoppers, please arrange for deliveries ASAP and before the last week of November.
Ways to Join!
Donate Toys
Shop our wish list on Amazon OR use the wish list provided below.
Have gifts delivered (by 12/6) or shipped (no later than 12/1) to Parker Street Ministries, 719 N Massachusetts Ave, Lakeland, FL 33801. This date is different than Shopping Lakeland Local deliveries because of expected delays in shipping.
Donate Funds
Give to Parker Street Ministries online and designate to Neighborhood Christmas Store or mail a check to Parker Street Ministries, 719 N Massachusetts Ave, Lakeland, FL 33801. We will use it to round out the store and stock the shelves with the latest items!
*Funds received in excess of supply needs will go toward the year-round academic enrichment program.
Host a Virtual Toy Drive 
Plan to use your favorite platform such as Zoom and invite virtual guests to shop together online using our Amazon Wish List link or sharable wish list image below. Use a Christmas themed background, take a screenshot of your virtual shopping group, then send to events@psmlakeland.org. Ship toys to Parker Street Ministries, 719 N Massachusetts Ave, Lakeland, FL 33801, no later than 12/1.
Host a Physically Distanced Toy Drive
Reach out to friends and plan to shop together using all COVID-19 protocols. Use our sharable wish list image below. Give everyone a hit list, budget, and rendezvous point and time! Snap a photo and send to events@psmlakeland.org. Drop off toys (new and unwrapped) at Parker Street Ministries, 719 N Massachusetts Ave, Lakeland, FL 33801, Monday-Friday, by 12/6.
We can also provide fun donation boxes for in-person collections!
Four Ways to Volunteer
If you are interested in

hands-on volunteering

, please let us know so we can keep you updated on opportunities. Contact Hannah Scruggs at

volunteer@psmlakeland.org

for details.

Share about the Store! Here's a sharable video promo!  We need new groups to fill in the gaps of our faithful groups who are unable to participate this year.
Invite Executive Director Tim Mitchell to be a guest with your groups. He can attend your meetings in person or Zoom in and give a short introduction to the store. Contact Hannah Scruggs at volunteer@psmlakeland.org.
Pray for safe and smooth operations to come together and for the love and hope of Jesus to shine through our 2021 Store.
The Store's Story
Our holiday ministries run a little differently. There are no sponsored families, no used toys, no well-intentioned strangers appearing at the door laden with gifts and food. Instead, we host a fully functioning neighborhood store for several days in December. We receive brand new toys and funds to purchase toys from many individuals and groups. Toys are discounted 75% and lovingly placed on shelves. The desire is to build the dignity of parents who will have the opportunity to select and purchase new toys for their own children. The money goes right back into the store. The outcome for everyone is joy, generosity, and community!
One parent said, "It's not like a yard sale. It's like what you would find in a store—only with much lower prices! I feel like I can actually shop for my kids' Christmas here." Another first-time shopping mom said, "I love that this store is for our neighborhood—not just because I'm poor."
Through the support of schools, churches, businesses, and individuals, PSM sets up a fully functioning store near our location just north of Downtown Lakeland for several days in December. Families living in the Parker Street and North Lake Wire neighborhoods are invited to register and shop for new toys.
To download the Store's Story, click here for a shareable link.
Christmas Gift Ideas (Expand for List)
Teen bedroom accessories/décor: pillows, lamps, wall art, etc.
Teen make-up, nail polish
Teen cologne/perfume
Teen fitness equipment
Electronic phone accessories: speakers, chargers, etc.
Art supplies for children & teens
Jewelry for children & teens
Lotion and hair accessories for children & teens
Purses and wallets for children & teens
Dolls/Barbie dolls (Black, Hispanic)
Footballs, basketballs, kickballs
Educational toys, games, and puzzles
Skateboards
Baby/infant toys
Preschool toys
Funds to buy wheeled items
LEGO toys of all sizes
Preschool dress-up/role playing outfits/supplies
Christmas wrapping supplies: gift bags and bike-bags (all sizes from small to large), tape, bows, scissors, gift tags, and wrapping paper
The Gift of Giving – YouTube Promo Video 2021
Neighbors: Interested in signing up?