Join Us in God's Transformation of This Neighborhood
Give, and it will be given to you. Good measure, pressed down, shaken together, running over, will be put into your lap. For with the measure you use it will be measured back to you. – Luke 6:38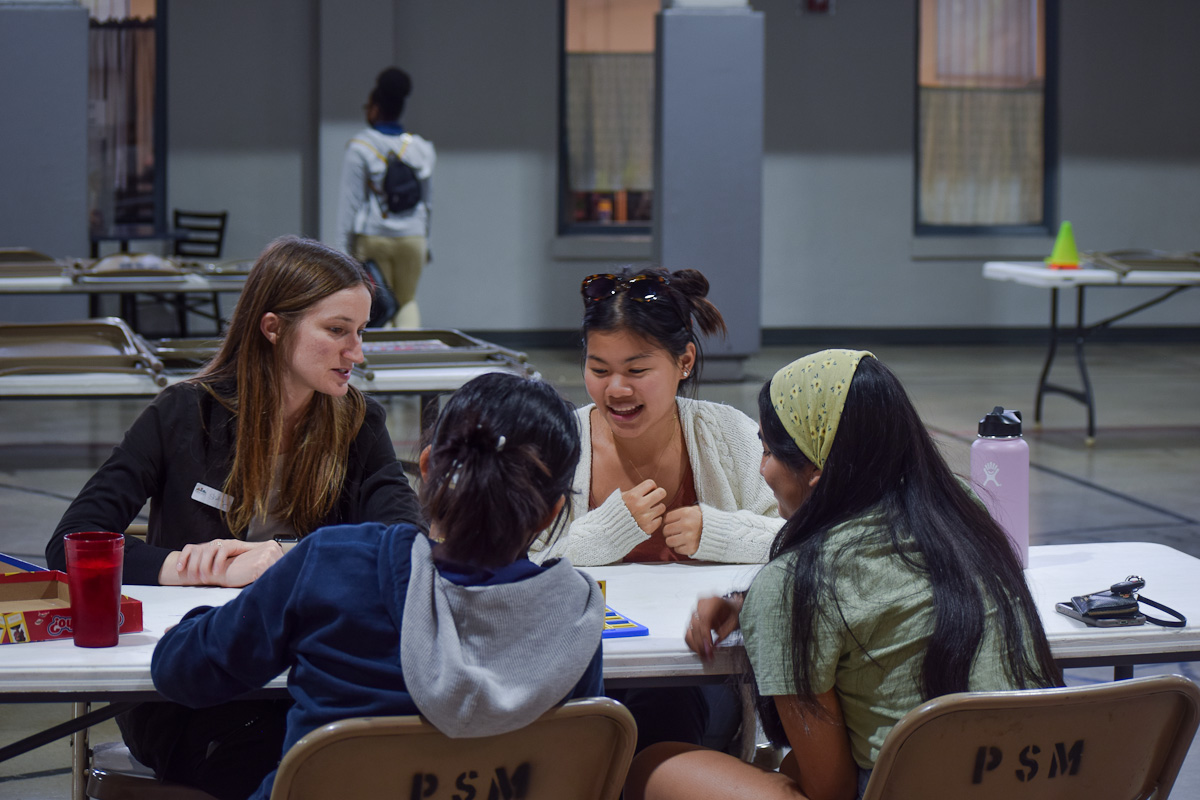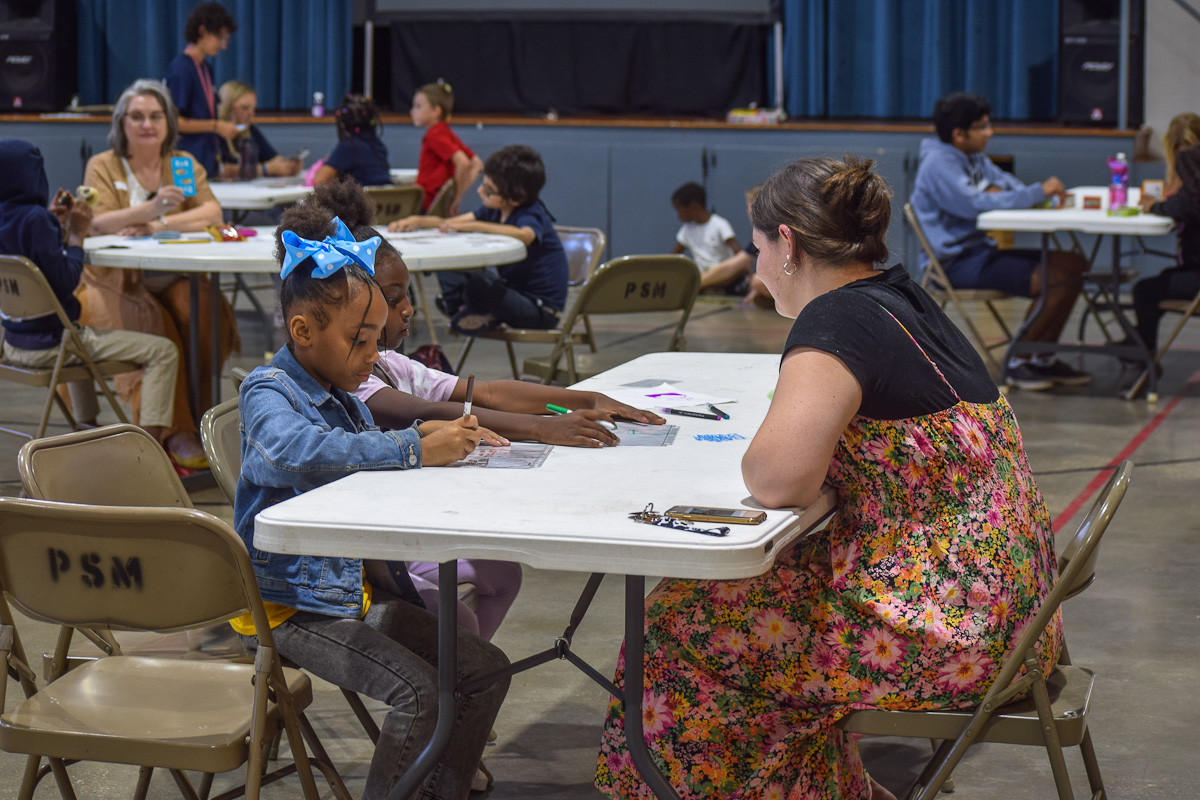 Volunteers are vital. In 2022, 929 volunteers logged more than 5,774 hours. We want to make sure volunteers understand they are part of an engine that is contributing to preventing and ending generational poverty. Our goal is for volunteers to be ready to share about their experiences. Volunteering within a place-based ministry like PSM is a good way to know you are working alongside your neighbors and PSM staff in a transformative way. You are part of the fabric of a ministry that has been in the neighborhood 24/7 since 1996.
Academic Enrichment Program
One of our biggest needs is for volunteers, high school age and above, to serve in our after-school Academic Enrichment Program, Monday-Thursday, from 4:15-5:45 p.m. (August-May) by helping students with homework and playing academic games with them. Tutors serve from one to four days a week. We look for a weekly commitment while knowing there will be some schedule conflicts.
Summer-Bridge Camp
In June and July, volunteers typically serve from 10 a.m.-12 p.m. in our Summer-Bridge Camp. However, there are opportunities to serve for an entire week in the mornings, afternoons, or all day. This is perfect for church or youth groups!
Neighborhood Gatherings/Events
Community gatherings get families out of their houses and into "our house" where they can get to know and enjoy each other. We cannot do these without you. Volunteers help create and lead games, provide food for events, etc. Here are some annual events where volunteers are needed and welcome:
Easter Celebration
Summer Splash
National Night Out
Fall Festival
Christmas Store
Other Ways to Get Involved
Provide in-kind donations for neighborhood gatherings/events including food, games, prizes, toys, etc. (check out our Alternate Ways to Give page)
Participate in neighborhood workdays
Lead extracurricular activities
Pray continually
By choosing to volunteer at Parker Street Ministries, you can have the assurance that you will touch lives and help narrow students' achievement gaps. This is also a great way to do good while earning community service hours.
Interested in volunteering? Fill out this Volunteer Interest Form, email volunteer@psmlakeland.org, or call (863) 682-4544.
Already a volunteer? Click here to log into the Volunteer Portal. 
Become a Volunteer
Let's get started. Follow the link below or call the office.
Already a Volunteer?
Click the link below to log into your volunteer account.